Gift card
AIWA Clinic gift card - you can do more than just wish good health!
One of the most popular wishes for the holiday is one dedicated to health and its improvement. Why restrict yourself to words when you can give your loved ones, friends and relatives – health? Buy an AIWA Clinic gift card and surprise them on their anniversary with a gift that really helps to take care of health and well-being. At AIWA Clinic, you can choose the appropriate and required high-quality health diagnostics and treatment.
Information about the gift card:
Term of validity: 6 months
It can be bought for any round sum of your choice
It can be bought at AIWA Clinic reception at Maskavas Street 241, Riga
Call +371 20022581 or send an e-mail to the following address: [email protected]
"The greatest wealth is health"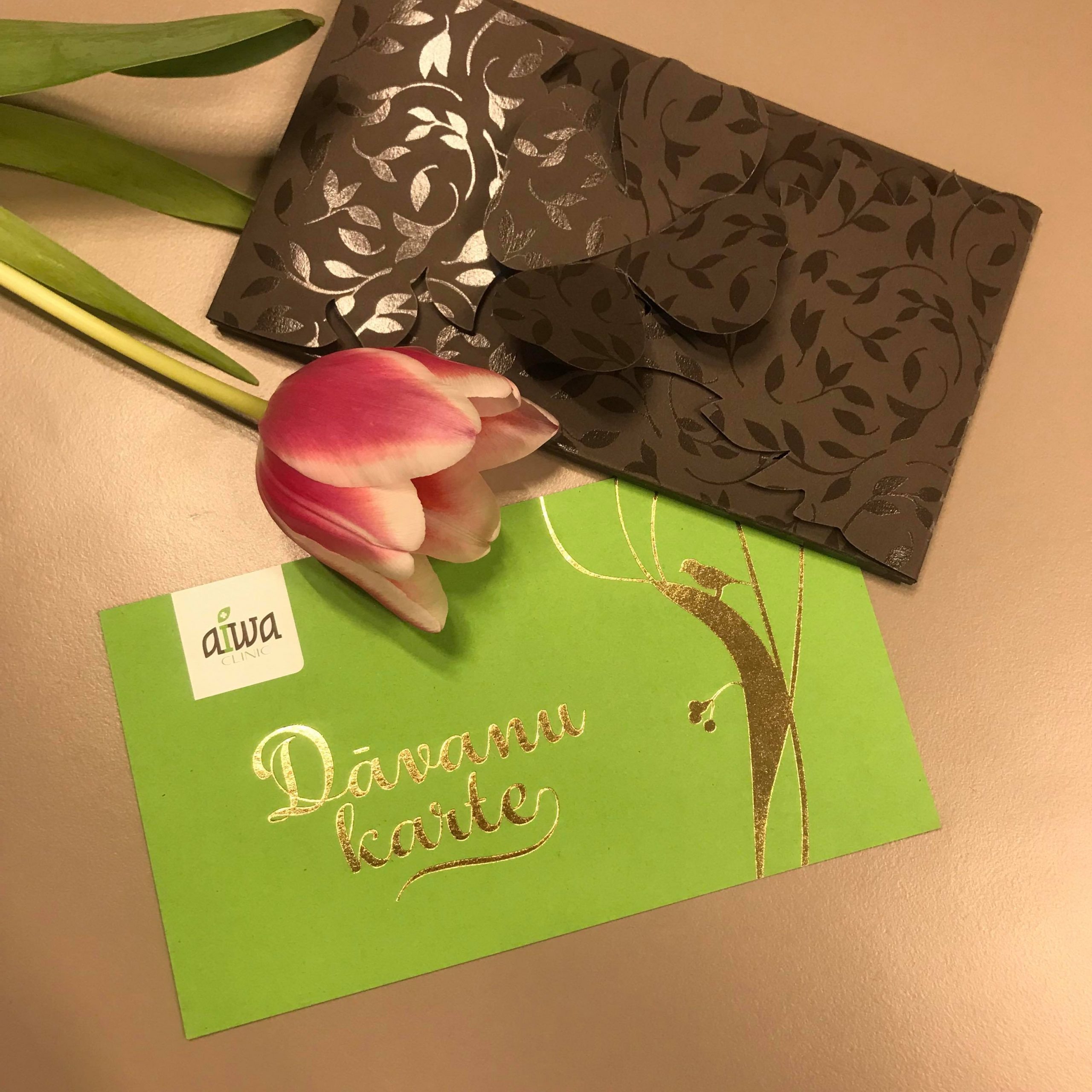 Thanks for the application!
You are always welcome in our clinic. You will be contacted by our specialist to confirm the visit.
Thanks, cancelation has been sent!