Rehabilitation
Postoperative rehabilitation is an integral part of the body's recovery process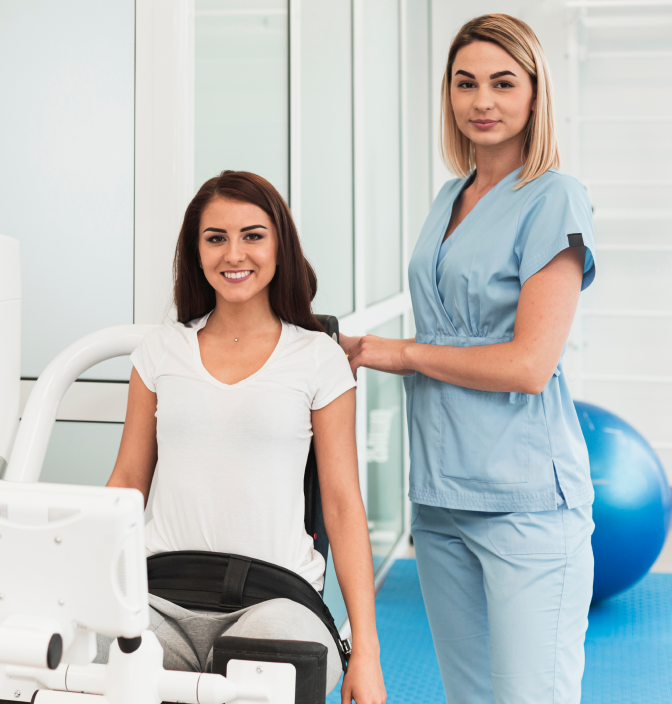 The goal of postoperative physiotherapy is rehabilitation – to return the patients to their normal daily routines as soon as possible. Postoperative rehabilitation is an important part of surgical treatment, and a timely and correctly selected procedure helps to restore the physical activity of patients.
In postoperative rehabilitation, the specialists always take into account the specificity of each patient. The rehabilitation program is individual and safe. Experienced physiotherapists and operating surgeons at our clinic work closely together. This model of cooperation is focused on a quick and effective patient recovery process.
What are the benefits of rehabilitation?

Strengthen the immune system

Improve the protective functions of the body, functioning of internal organs and well-being;

Restore the body after physical and mental stress

Improve the process of thermoregulation

Achieve a slimming effect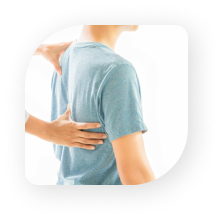 Physiotherapy
Postoperative physiotherapy helps patients recover from surgery by shortening the recovery time. The main goal of physiotherapy is to improve the quality of life and the efficiency of daily activities through various therapeutic methods. Pain, discomfort, muscle tension, and limitation of movement are not the norm. You should not put up with it! Sign up for a consultation with a physiotherapist at our clinic and we will look for a solution to your problems!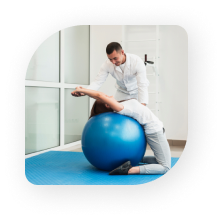 Therapeutic exercises
Healing exercises help in cases of back, joints or muscle pain, scoliosis, stress-induced tension, poor posture, neurological disorders, and injury. Remedial gymnastics also help to restore health and lost body functions. Based on your health condition, the physiotherapist will create an individual exercise program that you can also perform at home.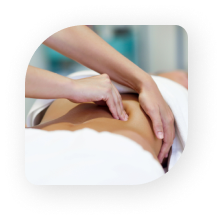 Therapeutic massages
Therapeutic massage has been known since ancient times as an effective remedy for relieving muscle tension and pain, improving skin respiration, the performance of sweat and sebaceous glands and blood circulation, and at the same time helping to maintain energy balance in the body. Therapeutic massage helps with many diseases and is also used in the postoperative period, as it accelerates the healing process, and also reduces the stiffness that occurs during prolonged immobility or sedentary state after surgery. The effect of the massage is not only local, that is, on the massaged part of the body (muscles and joints), but also general. With therapeutic massage you can:
Thanks for the application!
You are always welcome in our clinic. You will be contacted by our specialist to confirm the visit.
Thanks, cancelation has been sent!