Proctology and medical treatment methods
For such a delicate medicine's branch as proctology, a professional and delicate medical approach is an essential element in treating individual health problems of each patient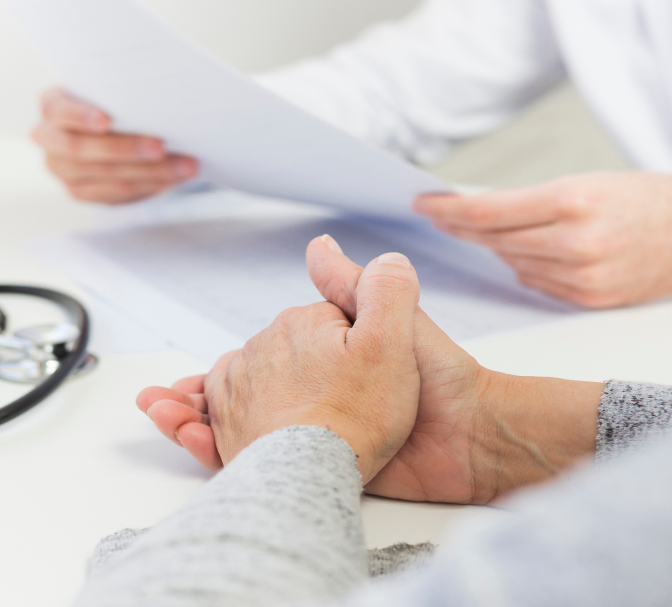 Proctology is considered a delicate area of medicine, and for this reason, it is still widespread situations when patients with acute problems belatedly turn to the medical staff. However, the development of technologies in the field of modern medicine and proctology has reached such a high level that in the diagnosis and treatment of this type of disease, it is possible to provide minimal or no discomfort. The most crucial responsibility for patients is not to hesitate and not to postpone the doctor's appointment. 
When should a patient see a proctologist?

If a patient notices rectal bleeding, feels discomfort and pain during the restroom visit

If a patient sees formations in the anal area

If one experiences fecal incontinence and other difficulties with bowel movements or gas

If a patient experiences a sense of burning or stabbing pain and has difficulties with sitting, which causes discomfort in the anal area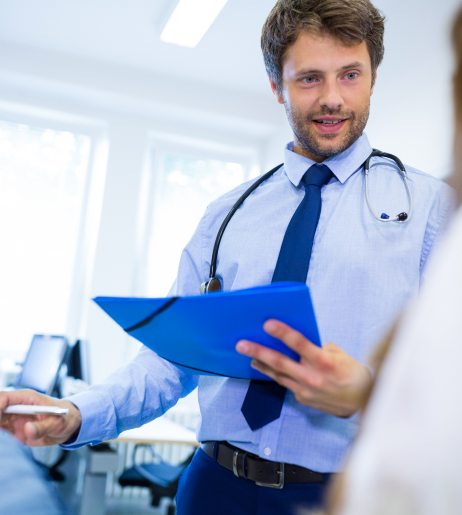 AIWA Clinic specialists offer the patients a wide range of treatment procedures
AIWA Clinic specialists use the most modern medical technologies and the highest quality technical equipment in the Baltic States for the treatment of proctological diseases, ensuring a better quality of medical services and faster recovery of patients.
Operative hemorrhoid medical treatment, stapled haemorrhoidectomy, stapled haemorrhoidectomy (Longo)
In our clinic, stapled haemorrhoidectomy is performed to treat hemorrhoids. Stapled haemorrhoidectomy is a surgical hemorrhoid treatment method, during which the mechanical stapler is used. In this surgery approach, the enlarged tissue of the hemorrhoids is drawn into a surgical instrument and excised. The cut tissue is fixed by microscopic titanium staples. 
Hemorrhoid and perirectal fistula surgeries
In our clinic, we perform hemorrhoid and perirectal fistula surgeries. An anal fistula is a tubular connection between the anus and the surrounding skin. Fistula infections are usually caused by intestinal bacteria.
Fistulas usually don't heal by themselves; therefore, surgery is recommended. The most commonly performed surgery type in treating fistula condition is fistulotomy. During a fistulotomy, the surgeon makes an incision along the length of the fistula so that it heals as a flat scar. Depending on the patient's potential incontinence risk, other treatment methods might be used, such as the Seton technique, LIFT procedure, endoscopic ablation, laser surgery, fibrin glue.
Operative hemorrhoid medical treatment, using the Milligan-Morgan method
In our clinic, the Milligan-Morgan hemorrhoid treatment is performed. The Milligan-Morgan method is a surgical method for treating hemorrhoids. During the surgery, three large incisions performed, which are followed by the dissection of hemorrhoid blood vessels, after which the hemorrhoids with mucous space are removed. The post-surgery recovery usually can last up to two weeks.
Benign cyst (Sinus pylonidale + presacral) surgeries
In our clinic, we perform benign cyst surgeries. In cyst infection cases, the surgical treatment method might be recommended. In benign cyst formation treatment ( pilonidal cyst), mainly two types of surgeries are performed: incision and drainage operation and cystectomy. During incision and drainage surgeries, the incision is made, and the formation is drained, whereas, during the cystectomy, the entire cyst and surrounding tissue are removed.
Operative anal fissure and fistula treatments
In our clinic, we perform anal fissure and fistula medical treatments. An anal fissure is a condition where there is a tear in the skin around the anus area. In cases, if the anal fissure doesn't heal by itself, several medical treatment options might be suggested for the patient, for instance, botulinum toxin injections, fistulectomy, lateral internal sphincterotomy, anal advancement flaps, and others.
Plastic proctology surgeries
In our clinic, we offer patients plastic proctological surgeries.
Benign rectum formation removal
In our clinic, we perform procedures to remove benign rectal formations. The doctor determines the most effective treatment plan after completing the necessary examinations. To treat conditions that are related to benign rectal developments, our highly qualified specialists perform polypectomy, endoscopic surgery. 
Operative hemorrhoid medical treatment, using THD, HAL-RAR methods
In our clinic, we perform THD, HAL-RAR procedures for the treatment of hemorrhoids.
The THD operation is an effective and minimally invasive method of hemorrhoid treatment, which ensures the quality and accuracy by a protoscope and an ultrasound Doppler probe. During surgery, a probe shows swollen arteries, which are ligated using special technologies. During the procedure, the prolapse of the hemorrhoids rises and their nodes are pulled back to their normal position. No incisions are made during surgery, and therefore the post-surgery complication risk and discomfort are significantly reduced.
HAL-RAR method is an effective hemorrhoid treatment approach during which the arterial blood supply is reduced, with support of the doppler ultrasound probe. During the operation, the probe ligates the arteries that supply blood to the hemorrhoids, contributing to their reduction and the disappearance of symptoms.
Functional constipation treatment
In our clinic, we offer patients the treatment of functional constipation. Our highly qualified specialists will carefully evaluate each patient's health history, perform the necessary examinations to develop the most effective treatment plan. Depending on the individual health condition of the patient, treatment can include various methods such as diet, medications or suppositories, and surgical procedures.
3D TRUS medical technology application for intraoperatively challenging cases
3D TRUS ultrasound technology is applied during medical examinations of the anal canal. The need for examination might involve the patient experiencing the fissure, pain, rectal bleeding, hemorrhoids, or other infection or trauma-related conditions. 3D TRUS ultrasound examinations are often performed to diagnose tumours and monitor their development. 
During the procedure, the patient lies on the side, and the rectal probe is inserted into the anus. Ultrasound images are developed using the high-frequency sound waves, which provide information about the condition of the anal canal, as well as help assess the layers of body tissue. The procedure is usually painless and can take up to 10 minutes.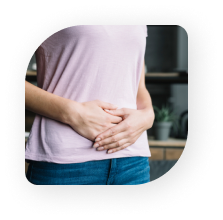 The most common factors causing proctological problems
Numerous factors can cause proctological disease development; however, lifestyle is the most crucial factor influencing hemorrhoid development. 
Frequently, patients reconcile with this health condition and continue living their lives in discomfort and with diminishing wellbeing quality. Often patients forget that currently, there are available effective and gentle treatment methods for hemorrhoid removal. The examination is critical in achieving successful treatment results because it helps the proctologist to determine the patient's diagnosis and assign the most suitable treatment method. It is important to emphasize that aggressive methods of treatment and traditional surgery applications are not always necessary in the condition treatment since, in the majority of cases, effective hemorrhoid removal is possible with minimally invasive methods, that are successfully used by AIWA Clinic proctology specialists.
The most common factors which cause hemorrhoid development
Lack of exercise;
a job which requires a long period of sitting;
an unbalanced diet low in fibre;
pregnancy and childbirth;
genetic predisposition to hemorrhoids.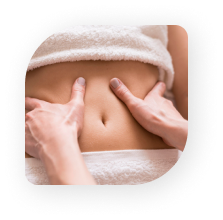 Fast and effective patient recovery process and improved quality of life
Undoubtedly, anyone can reduce proctology condition development by choosing an active and healthy lifestyle, improving the quality of the diet, yet these activities won't guarantee full protection from the disease. Therefore, it is essential that each patient treats one's health with high responsibility and is aware that proctology conditions can be easily managed in situations when they are timely diagnosed.  
AIWA Clinic specialists would like to underline that in case of proctological disease development, the patient must not be hesitant to consult with the medical professional, who will accordingly find the most effective treatment option for the patient's case. The use of the most modern methods of treatment and equipment and experience of our clinic's highly qualified proctology specialists help to reduce pain and discomfort during operations and procedures, as well as ensure faster recovery of patients.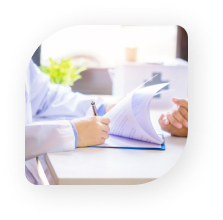 Prevention and the necessity of health examination
Prevention in the proctology field is essential to decrease the risk of bowel cancer development, as well as to ensure that such condition is diagnosed in an early stage when the effective treatment options are still available for the patient. 
Neglecting symptoms and delaying medical treatment can cause unpleasant consequences for the patient since, in such cases, the treatment process requires more aggressive treatments. In such cases, the risk of not achieving the most effective treatment result might increase, and patients might be exposed to more significant discomfort and complications. 
AIWA Clinic specialists always provide a delicate and individual approach to their patients. Our specialists ensure high comfort level for the patients because communication and treatment process is handled professionally, following the highest ethical standards, which for patients in proctology might be an essential element for honest and successful cooperation. Communication, which is based on full information disclosure, will ensure precise diagnosis assessment, which will enable the doctor to choose the most suitable and effective treatment method for the patient.  
Book an appointment with a proctology specialist today and forget about discomfort!
Thanks for the application!
You are always welcome in our clinic. You will be contacted by our specialist to confirm the visit.
Thanks, cancelation has been sent!