diagnostic services
Timely diagnosis is the most important link in the chain for effective treatment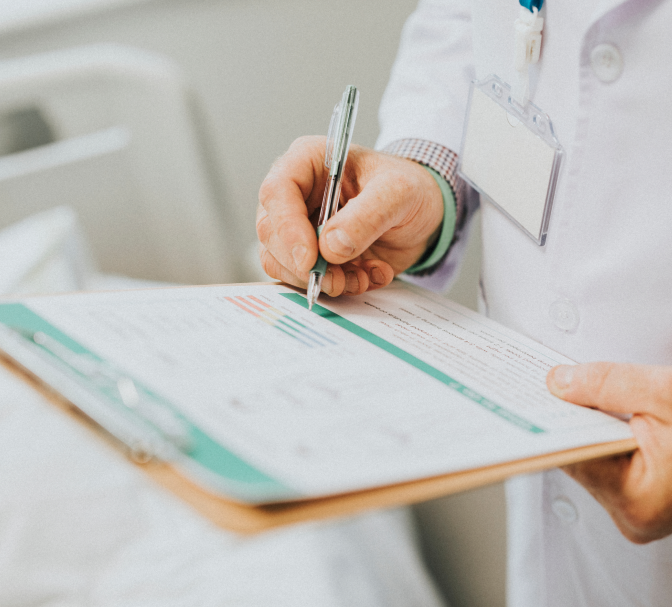 Individual health examination (check-up program)
AIWA Clinic offers a comprehensive health check-up, which is a forward-looking investment for any patient who wants detailed and accurate information about their health. The health screening program focuses on patient-specific health issues, especially if the patient has unwanted symptoms or the patient is at risk due to age, congenital features, lifestyle. AIWA Clinic specialists offer an individual approach to each patient, recommend the most suitable medical examination program, and develop the most appropriate treatment plan.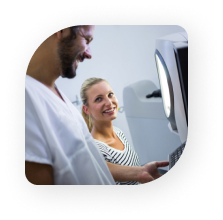 Magnetic resonance imaging is one of the most accurate methods of medical examination, allowing doctors to obtain accurate information about the patient's health. AIWA Clinic specialists perform magnetic resonance imaging of the spine and spinal cord, blood vessels, head, and brain, as well as soft tissues. Thanks to the technologies, doctors have the opportunity to diagnose pathological diseases on time and quickly begin their treatment.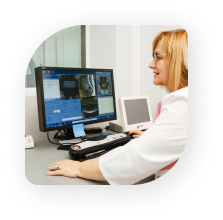 Computed tomography is one of the most accurate methods of diagnostic examination, which allows obtaining high-quality information about the state of the patient's body and its pathologies without invasive intervention. The technology of this diagnostic method allows doctors to record even the slightest changes in the body, ensuring timely diagnosis of diseases, which is especially important in the case of oncological diseases. At AIWA Clinic, government-paid computed tomography examinations are available, which you can apply for after receiving a referral from a family doctor or specialist.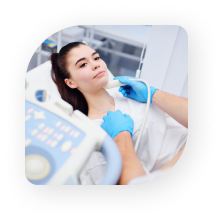 Doppler ultrasonography is a method of examining blood vessels using ultrasound, which provides accurate information about the condition of the patient's vessels and changes caused by the disease. The procedure is safe and painless, and the specialists of our clinic will provide the highest level of medical care for each patient, as well as an effective communication process.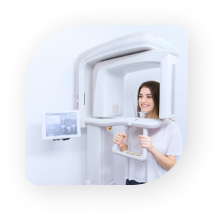 Digital X-ray is a modern diagnostic method in which the X-ray image is processed digitally. One of the biggest advantages of this method is the ability to get a high-quality image almost instantly. The digital X-ray image has excellent resolution, which in turn increases diagnostic accuracy. Digital X-ray helps to assess the condition of soft and bone tissues after injuries, diagnose various benign and malignant growths, identify various congenital pathologies, and perform another diagnostic testing.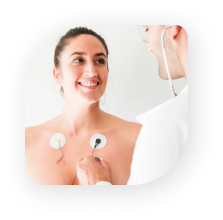 Electrocardiography is one of the most common methods of examining cardiovascular diseases. The procedure helps to effectively diagnose various diseases, including myocardial ischemia and myocardial infarction, atrial pathology, pericarditis, and other diseases. During the examination, the patient's heart rate is measured using electrodes attached to parts of the patient's body. AIWA Clinic uses the latest and highest quality medical technologies in the Baltic States, providing a prompt and high-quality diagnostic process for each patient.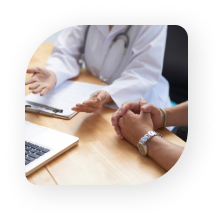 AIWA Clinic offers patients echocardiography – a type of heart examination, in which the state of an organ is determined using ultrasound. This method of examination helps to determine the functional state and diseases of the patient's chambers and valves of the heart, which helps to start treatment timely. The echocardiography procedure is non-invasive, effective, and is recommended for patients who have symptoms of heart disease such as shortness of breath, heart problems, or pain in the area of the heart.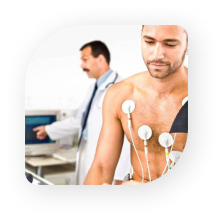 Bicycle ergometry is a diagnostic method for the cardiovascular system, in which doctors determine the patient's exercise tolerance using a device similar to an exercise bike, which has special equipment. During the procedure, specialists record the patient's heart rate, blood pressure, and respiration. Bicycle ergometry can help doctors diagnose coronary artery disease, abnormal heart rhythms (arrhythmias), and assess a patient's heart condition and the effectiveness of existing treatment plans.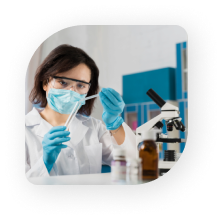 AIWA Clinic offers patients high-quality laboratory examinations, which are carried out with modern medical equipment and technologies by highly qualified staff under strict internal quality control.
The examinations offered by AIWA Clinic include detailed general (clinical) blood tests, urine tests, biochemical blood tests, hormone, tumor markers, and autoimmune disease tests, standard bacteriological and microscopic tests for infectious diseases, allergy tests for food intolerance, cytological, histological and other tests.
Thanks for the application!
You are always welcome in our clinic. You will be contacted by our specialist to confirm the visit.
Thanks, cancelation has been sent!