Specialists
A team of highly qualified professionals takes care of the health, well-being and safety of our patients.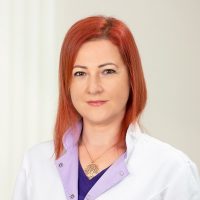 Oksana Piķe
Ophthalmologist
Languages:
SPECIALITY
Certified Ophthalmologist, Surgeon
Specialising in:
Small incision cataract surgery with the phacoemulsification method,
Glaucoma operations.
Education
Riga Stradiņš University.
Further education
Practical skills in cataract and glaucoma surgery augmented with courses in Sweden and Switzerland.
Additional information
Continually augments her knowledge at international congresses on cataract and glaucoma operations.
Thanks for the application!
You are always welcome in our clinic. You will be contacted by our specialist to confirm the visit.
Thanks, cancelation has been sent!