Specialists
A team of highly qualified professionals takes care of the health, well-being and safety of our patients.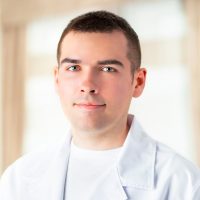 Oļegs Sokolovs-Karijs
Otolaryngologist
Languages:
SPECIALITY
Specialising in:
Nasal septum and sinus cavity operations
Palatine tonsil and nasopharynx (adenoid) operations
Eardrum ventilation tubes (tympanostomy tubes)
Education
Riga Stradiņš University, Further Education Faculty Programme – Otorhinolaryngology.
FURTHER EDUCATION
Nasal endoscopy courses in Graz (Austria)
Nasal endoscopy courses in Kaunas (Lithuania)
Several world and European ORL congresses
Thanks for the application!
You are always welcome in our clinic. You will be contacted by our specialist to confirm the visit.
Thanks, cancelation has been sent!