Specialists
A team of highly qualified professionals takes care of the health, well-being and safety of our patients.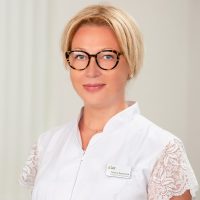 Tatjana Rjazanova
Internist
Languages:
SPECIALITY
Internist. Echocardiography Specialist
More then 2o years' experience of hospital work.
Education
1996 Latvian Academy of Medicine (Riga Stradiņš University). Doctor's degree (doctor internist).
Further education
Active participant in several international conferences and congresses (internal medicine, endocrinology, rheumatology, gastroenterology, nephrology, pulmonology)
Thanks for the application!
You are always welcome in our clinic. You will be contacted by our specialist to confirm the visit.
Thanks, cancelation has been sent!