Surgery
AIWA Clinic employs the best surgeons who use the most modern medical equipment in the Baltic States, offering a wide range of elective surgeries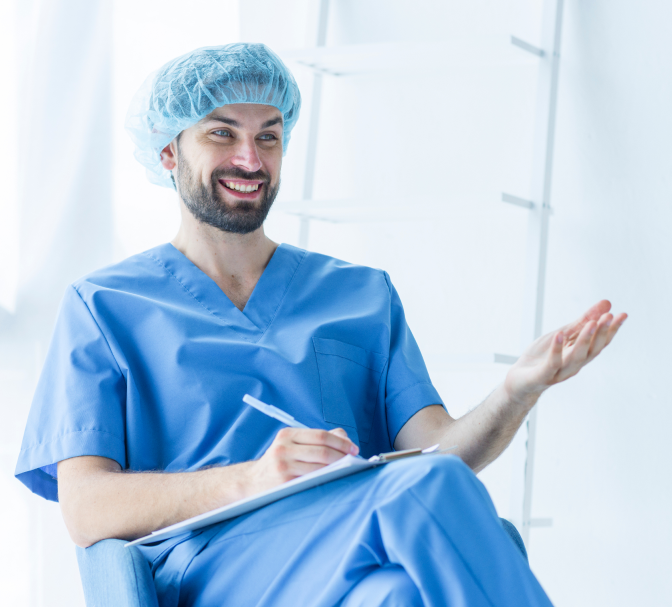 Minimally invasive surgery is a modern approach to performing various surgical operations. Using modern and high-quality equipment, surgeons do not need to make large incisions during surgery, which allows patients to recover faster without experiencing severe postoperative pain. This method is considered safe, it allows not only to spend less time in the hospital but also to feel more comfortable during rehabilitation. Highly qualified specialists of AIWA Clinic perform minimally invasive elective surgeries using the latest equipment that allows the patients to quickly return to their normal routines.
AIWA Clinic – highly qualified specialists and modern equipment
Surgical manipulations in AIWA Clinic are performed in accordance with European standards and thus ensuring a high-efficiency level and excellent results. Highly qualified specialists choose the most suitable treatment method for each patient individually, taking into account only the patient's interests and health condition, and perform various surgical operations both with the help of endoscopy and laser equipment and in a classical way. We perform not only traditional surgical procedures but also laparoscopic and endosurgical procedures.
The latest technologies used in our clinic let the patients quickly recover and return to normal life – our patients can return home the same day or the next day after surgery. Make an appointment with our specialists and take care of your health today!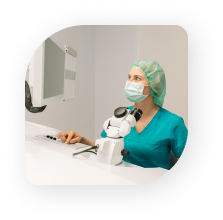 LASIK vision correction laser surgery, the most widely used method of surgical vision correction in the world, helps patients with myopia, hyperopia, astigmatism to improve their vision without glasses or contact lenses. The operation is painless, gentle, and safe and takes only fifteen minutes. Thanks to modern diagnostic and surgical equipment and an experienced surgeon, the patient immediately has a clearer vision.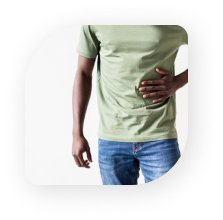 Bariatric surgery is stomach resection surgery that helps to shrink or reshape the stomach that changes the way the body processes food. After such an operation, the patients take and process less food, as a result of which the body does not accumulate excess calories, which allows it to lose up to 80% of excess weight in a period from six months to two years. Most obesity-related diseases, such as type 2 diabetes, high blood pressure, back pain, joint problems, and other conditions, are significantly reduced or disappear after surgery.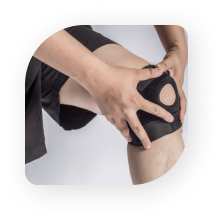 Traumatology and Orthopedics
In the case of an injury, fast and accurate diagnosis is essential so that the orthopedic traumatologist can diagnose injuries and select the most appropriate treatment. Professional and experienced doctors of AIWA Clinic will help to restore health and joy of movement in a comfortable environment using modern methods so that everyone can enjoy life in all its diversity. We perform arthroscopic surgeries on the shoulder and knee joints, removal of metal structures, and surgeries on the carpal tunnel.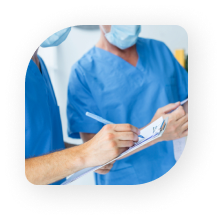 Thanks to the modern equipment of the clinic, surgical procedures can be planned and performed down to the smallest detail, ensuring a high level of efficiency and speeding up the healing process. Our specialists offer an individualized treatment plan for each patient, carefully assessing his state of health. Among the most popular operations in the field of general surgery are operations to fix various hernias, remove gallstones, as well as surgical treatment of gastroesophageal reflux disease.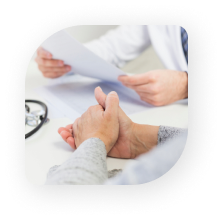 Proctology is considered a delicate area of medicine, but currently, such diseases are diagnosed and treated with minimal or no discomfort, which allows the patient to feel comfortable under the supervision of qualified medical personnel. Aiwa Clinic specialists use modern and gentle methods to get rid of hemorrhoids, remove benign formations in the rectum, remove epithelium cyst, treat anal fissures and fistulas.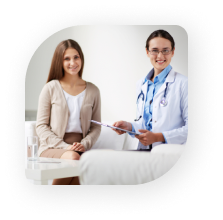 Gynecological operations in our clinic are carried out by highly qualified surgeons who use modern minimally invasive methods (laparoscopy, hysteroscopy), which can successfully treat many gynecological diseases, such as ovarian neoplasms, uterine fibroids, genital endometriosis, and other diseases. Choosing gynecological operations in our clinic, you will recover in the shortest possible time.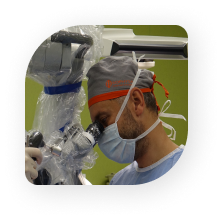 Neurosurgery
Neurosurgery is a medical specialty that involves the diagnosis and treatment of the skull, brain, spinal, spinal cord, and peripheral nerve surgical diseases. The team of neurosurgeons of our clinic will help with such diseases as stenosis of the lumbar spine, spinal fractures, carpal tunnel syndrome, brain aneurysms, and other diseases.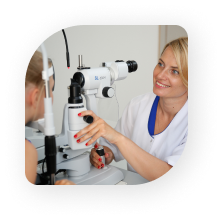 Ophthalmology helps patients regain their vision and quality of life. Experienced specialists in our clinic perform cataracts, glaucoma, and aesthetic plastic surgeries such as eyelid surgery. We use modern methods and equipment to help successfully treat eye health problems and restore the quality of vision.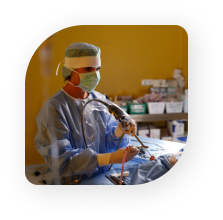 Otolaryngology
Modern medicine offers effective and minimally invasive methods for solving various otolaryngological problems. Experienced and professional ENT specialists at AIWA Clinic work in modern rooms with the latest equipment, which allows patients to feel comfortable, recover faster, and improve certain aspects of their lives. We help in the treatment of various otolaryngological diseases.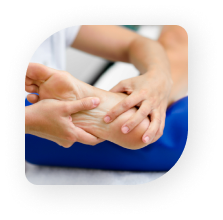 Foot surgery is one of the fastest-growing areas of surgical treatment today. Highly qualified specialists in our clinic provide a wide range of minimally invasive foot surgeries, as well as professional consultations. We help in cases of flat feet, deformity of the big toe, as well as other diseases and deformities of the toes.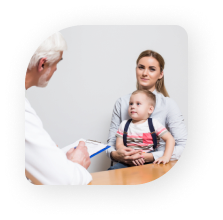 Pediatric surgery
The most modern and at the same time gentle methods of diagnosis and treatment are used in pediatric surgery. They are developed taking into account the characteristics of the child's body. We offer minimally invasive surgical procedures that reduce pain and the risk of complications, as well as shorten the recovery time. We help with various diseases.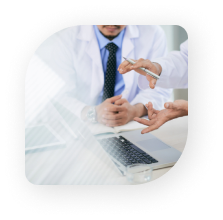 Urology
Urological surgeries are one of the most difficult surgeries, as the kidneys, bladder, and prostate are very sensitive organs with a high risk of postoperative complications during conventional surgery. Therefore, the experienced surgeons of our clinic use minimally invasive surgical interventions, mainly laparoscopic technologies. We remove kidney and bladder stones, urinary bladder polyps, treat cryptorchidism, and other urological diseases.
Thanks for the application!
You are always welcome in our clinic. You will be contacted by our specialist to confirm the visit.
Thanks, cancelation has been sent!