Specialists
A team of highly qualified professionals takes care of the health, well-being and safety of our patients.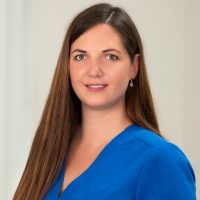 Liene Baika
Optometrists
Languages:
Speciality
Specializes in:
Provides primary vision care.
Diagnoses visual system disorders.
Advises on the correction of spectacles and contact lenses.
Provides consultations before refractive laser correction and recommendations for additional examinations.
Consults about the types of surgery, process, contraindications, complications and postoperative regimen.
Education
Clinical optometry. Professional master's degree (2012).
Bachelor's degree in natural sciences (2010).
Thanks for the application!
You are always welcome in our clinic. You will be contacted by our specialist to confirm the visit.
Thanks, cancelation has been sent!